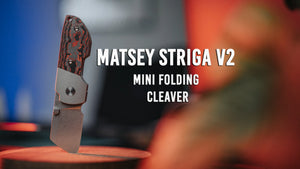 Matsey Striga V2
Now in it's second release, the new V2 Striga features some small updates to improve over the V1, whilst not loosing the Striga charm that saw it become such a success originally.
The Striga V2 is a functional, compact EDC knife produced by one of the worlds leading knife OEMs.
Live now

Synapse
Vero Engineering
Like many of Joseph Vero's designs, the Synapse is futuristic, minimalist, clean and classy. Form and function blended harmoniously.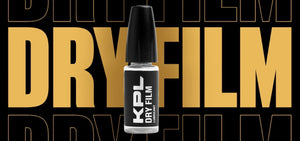 KPL Dry Film™
The latest in knife lubrication technology.
DRY FILM™ goes on as a liquid, but quickly flashes off to leave behind a 100% dry fluorinated layer. Unlike competing products, Dry Film has no liquid or waxy components to attract dust or lint.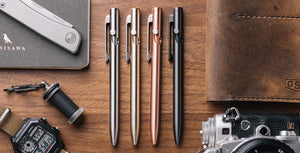 Tactile Turn
It Just Feels Right
Some things are just better when they're made better. Tactile Turn has been around for near a decade and produces some of the finest pens, machined in Dallas, Texas.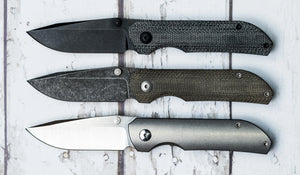 Urban EDC - Micro Shrike
Jared Price Design
When Urban EDC teams up with some of the best makers and designers in the industry, magic happens. Micro Shrikes are available to purchase now.